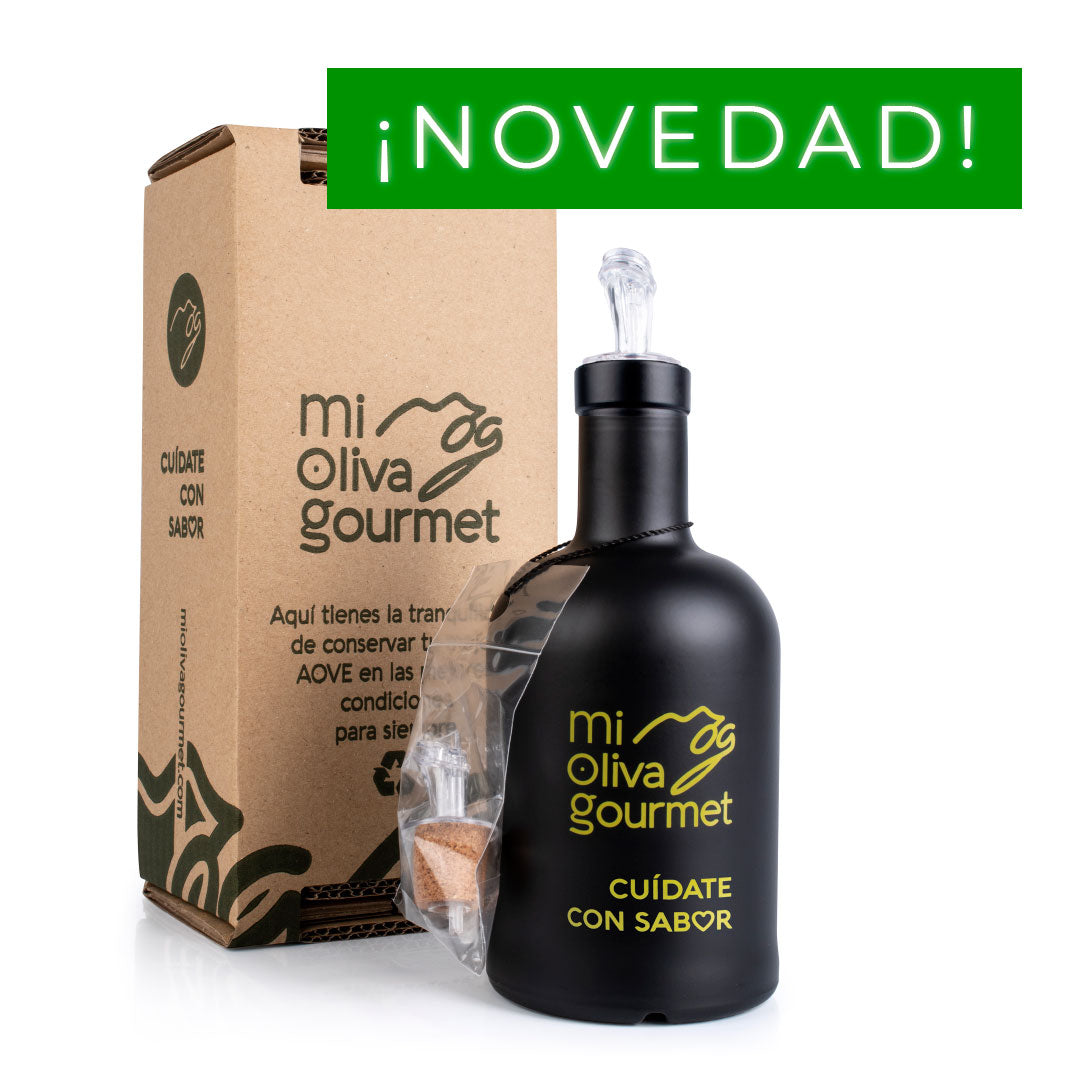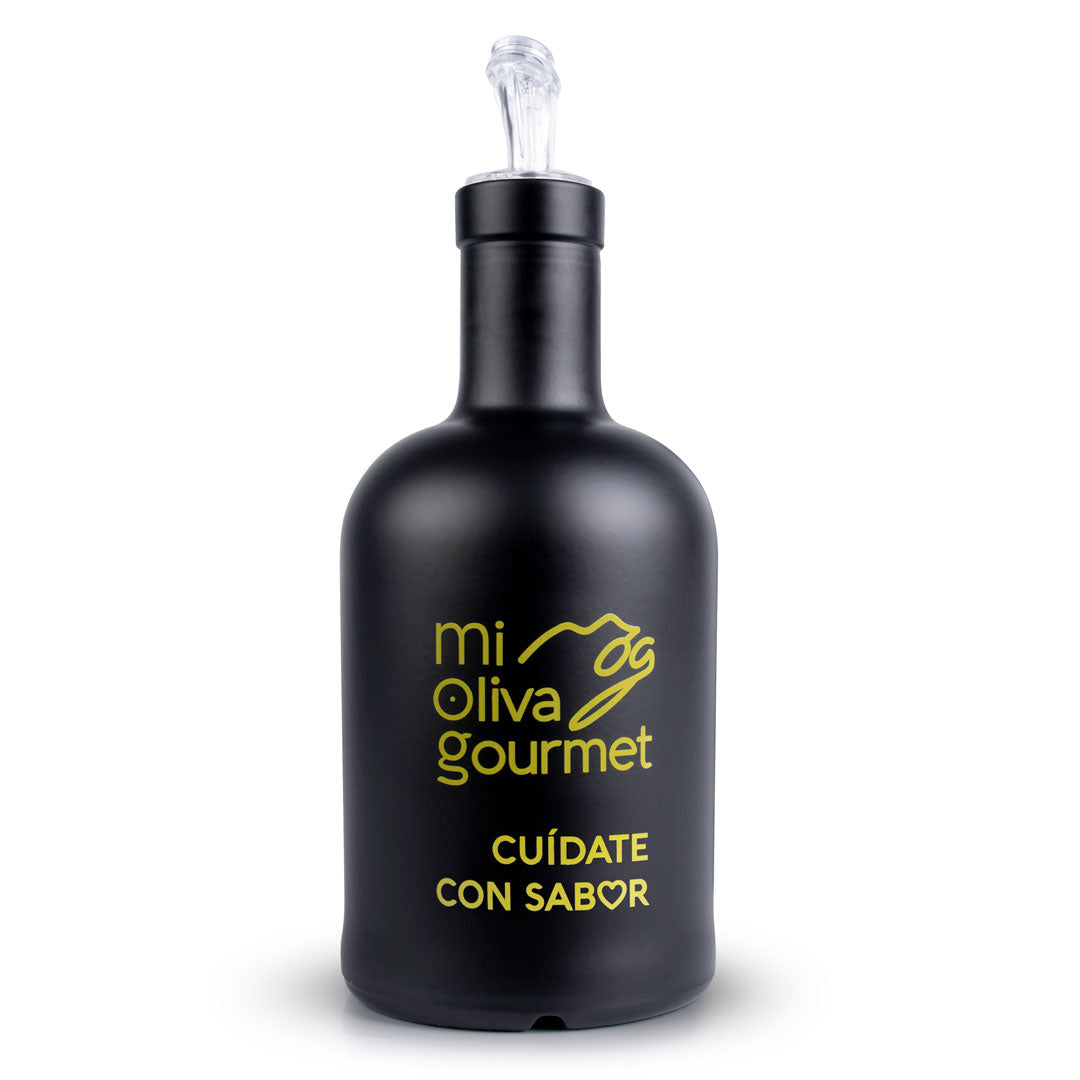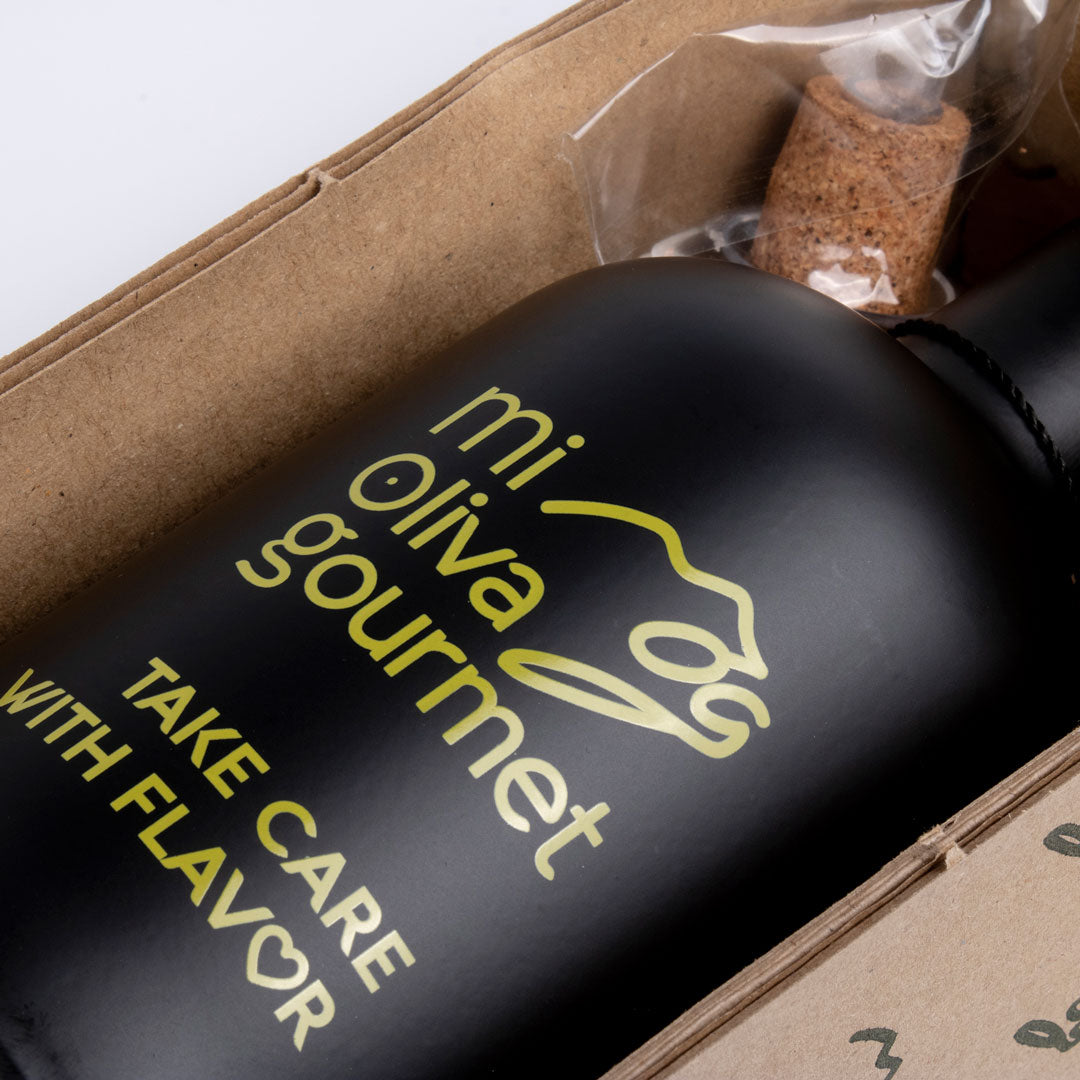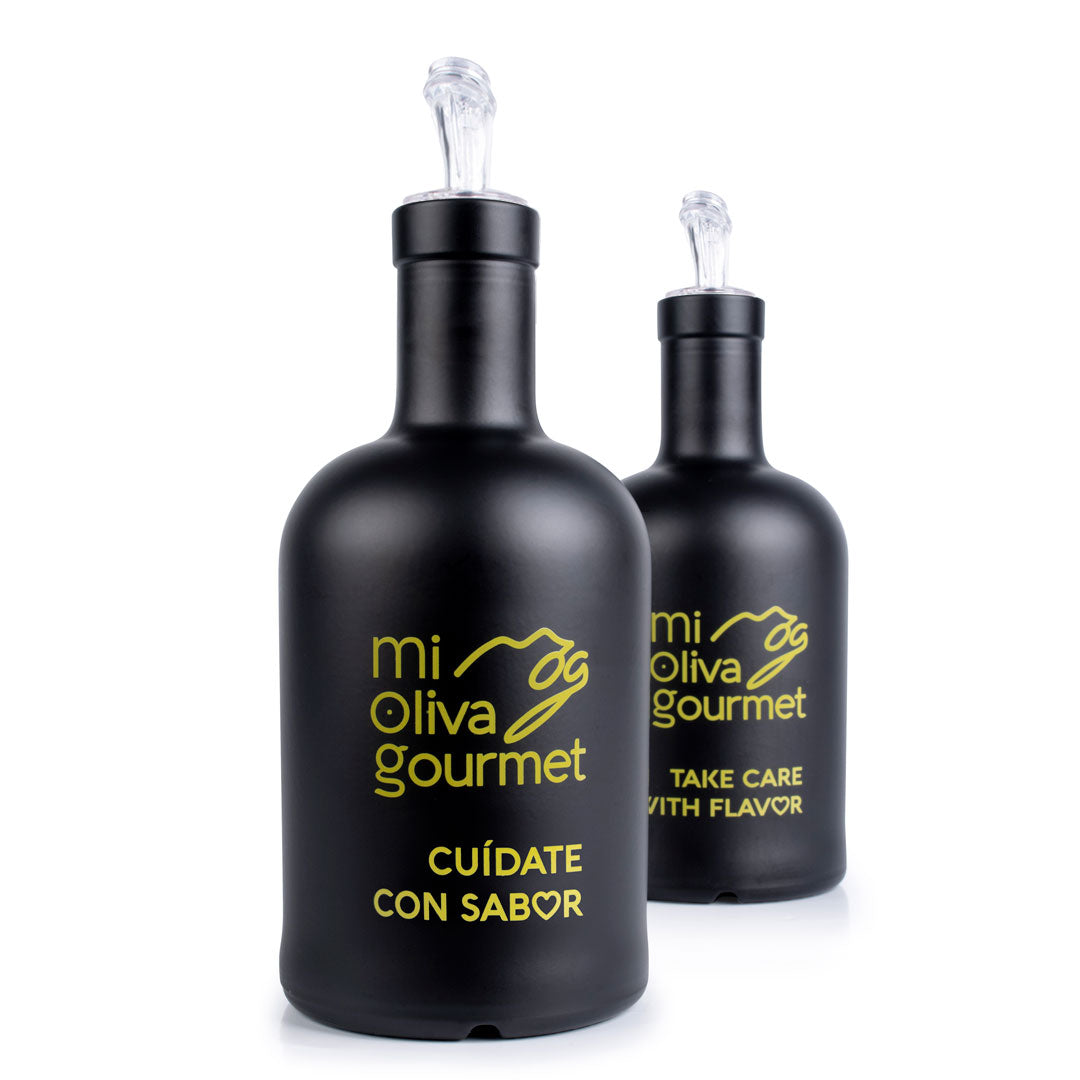 MOG 500ml Matte Glass Anti-Drip Oil Dispenser with Self-Closing Spout
The ONLY Matte Glass Oil Dispenser with Self-Closing Spout on the market, in a 500ml bottle, to keep the finest extra virgin olive oil always as fresh as the first day.
It took us more than a year to create the best oil dispenser currently available in the market:
🔝 Completely inert, made of robust and durable glass that doesn't absorb moisture or rust, always maintaining its original condition.
🔝 Completely matte exterior finish, preventing any light from entering the interior and easily cleaned with a simple kitchen cloth.
🔝 Patented self-closing system that prevents continuous air entry, reducing olive oil oxidation like no other dispenser can.
🔝 Perfect pouring without dripping, releasing just the right amount to prevent spills, even on the smallest toasts.
🔝 Minimal maintenance, needing to be washed only once every 6 months when using unfiltered oil or once a year with filtered oil.
And, it's beautiful! Not because we designed it, but because everyone says so 😍. It will look amazing wherever you place it.
We dreamed of the perfect oil dispenser, and we made it a reality. Don't look for anything similar because you won't find anything that comes close.
Want to use this dispenser as a vinegar bottle too? The second unit has a 20% discount!
Buy it now and don't miss out! We have limited units (and we're not sure if we'll make more once they're gone).
Oil is not included with the dispenser.
You can add it to the Cart and place your order, or call us at 635304829 or message us on Whatsapp, and we'll take your order.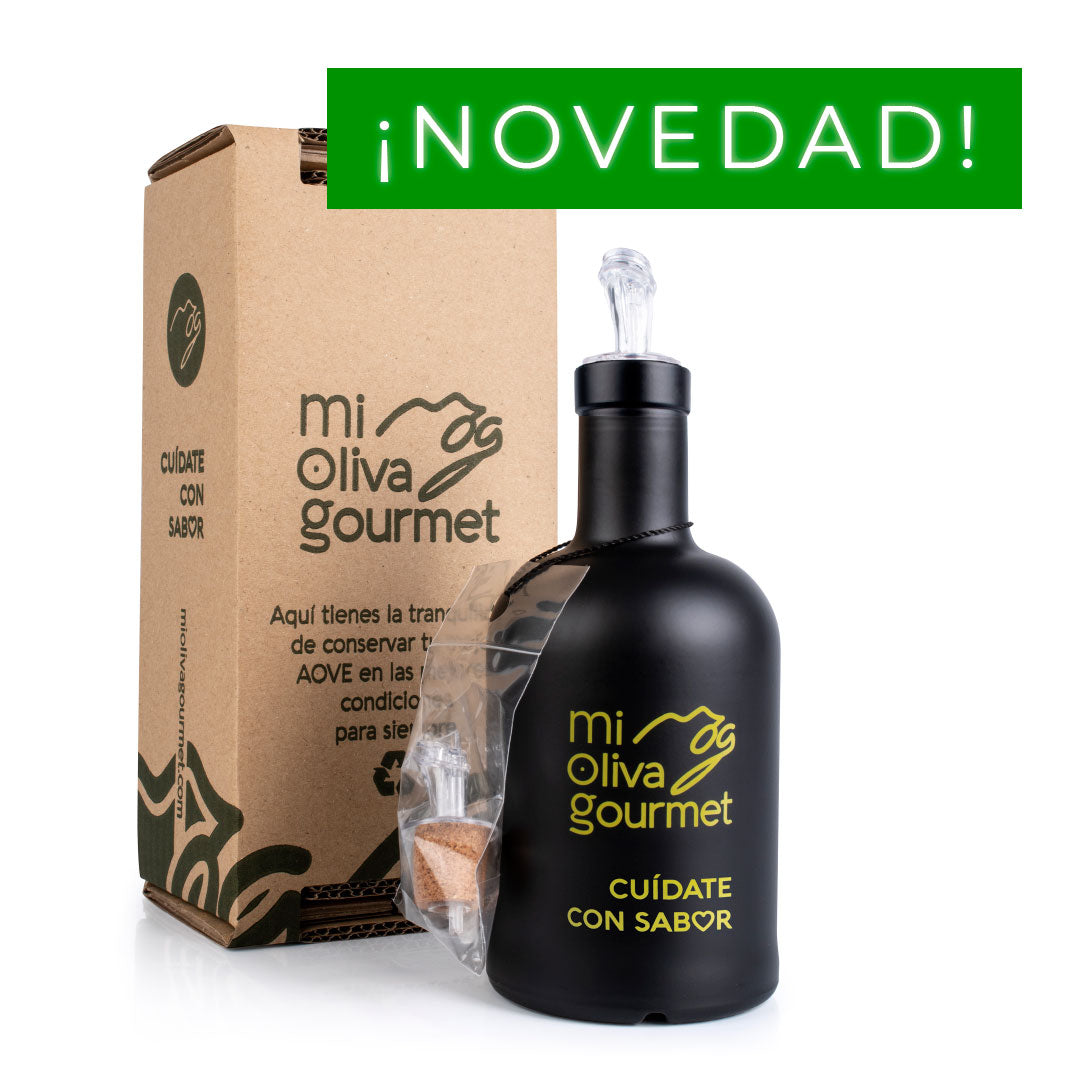 MOG 500ml Matte Glass Anti-Drip Oil Dispenser with Self-Closing Spout
Sale price

€24,95
Regular price
Choose options
Sentido práctico y belleza.
Además de calidad, se nota al tacto.
Un regalo estupendo para quien sepa apreciar la importancia de una buena aceitera opaca en la cocina.
Yo incluiría dos boquillas…
Elegante
Aceitera elegante y práctica, adorna en cualquier mesa y no escurre ni una gota, de DIEZ
COMPRÉ DOS ACEITERAS Y A SIDO TODO UN ÉXITO..
PRODUCTO EXCELENTE.
Buena compra
El aceite es delicioso, vale totalmente la pena, la aceitera está muy bien pero... Sí que gotea un poco, muchos menos que con otras, pero si le pillas el truco echando muy muy poquito, casi un hilillo de aceite, entonces casi no gotea. Igual vale la pena, es muy bonita y al ser opaca conserva muy bien las propiedades del aceite.
Excelente
Me encanta su sabor, cunde mucho, parece que crece. La botella me encanta y el dosificador también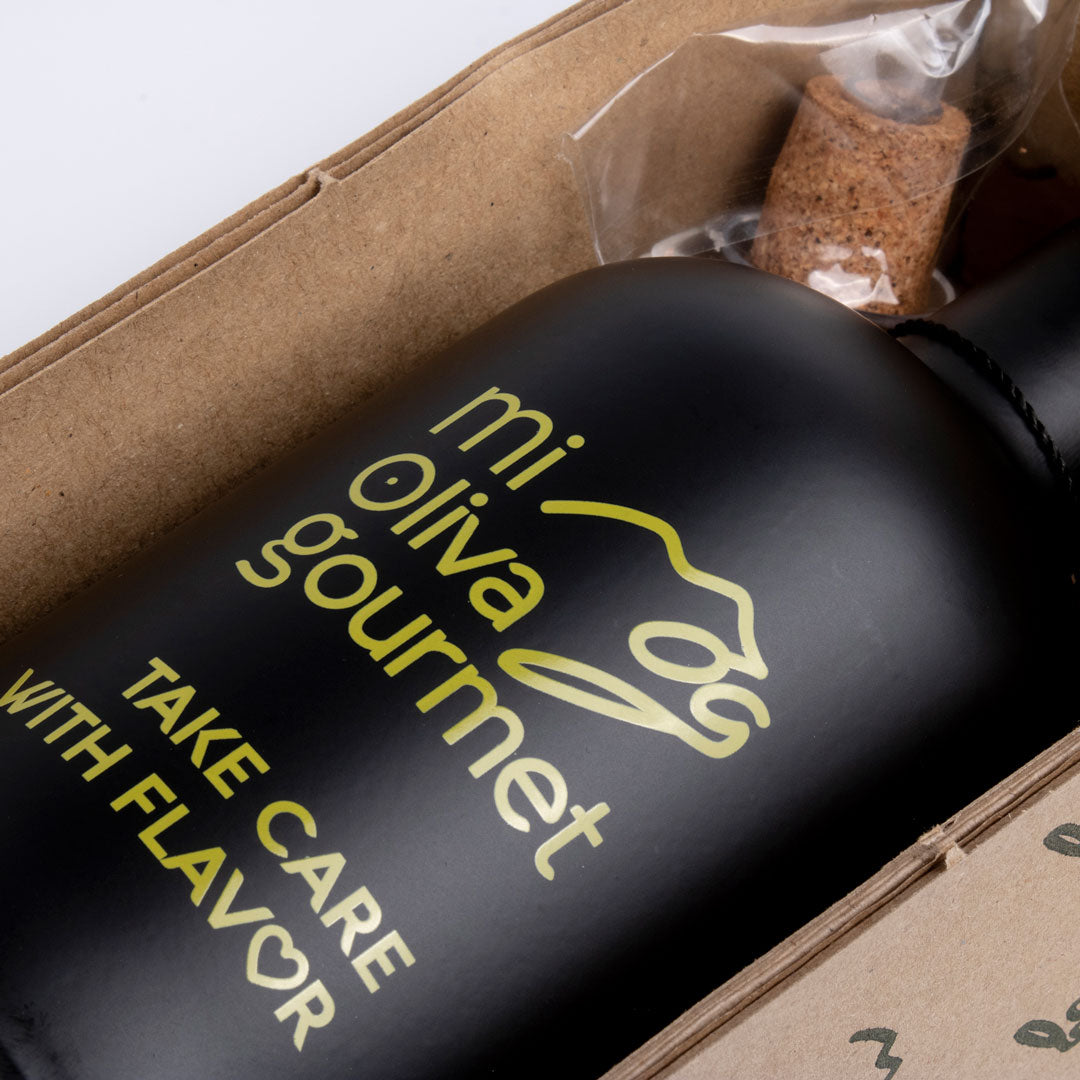 The Oil Dispenser for Lovers of Best Olive Oil...
A beauty in which every detail is taken care of to the maximum so that you can enjoy your favorite EVOO like never before, with its aromas, its nuances, its flavors.
If you ever dreamed of having a beautiful, practical oil dispenser that preserves the oil like no other, we've made that wish come true.
Get your MiOliva Oil Dispenser before they run out!
Yes, I Love It!